Get Smart Technical Talents to

Accelerate

your Growth

Proudly trusted by
Get more done faster with dedicated developers from our pipeline
With access to over 10,000 developers, we have pre-screened junior to mid-level devs that can help you get important work done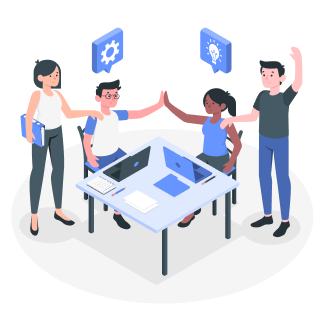 Growth is Tough, Let's Make it Easier
From integration support to talent recruitment. We take the brakes off to help your company grow, and serve your customers better
Hire or Contract Talents
We assign you smart, pre-screened junior talents according to your business needs, whom we are also grooming and upskilling into intermediates.
Request Talent
Outsource Projects
We provide a team of dedicated developers that can help you to build your projects which enables your team to keep being efficient at what they do.
Get started now
Talent Partnership
If you run a developer community, you can join our Talent Pipeline Program where your community fellows join our Talent Pipeline and have access to our client offers.
Contact us
How it works
1
Request
Fill our talent request form and let's know what you need.
2
Get Talents
We'll match your needs with pre-screened talents in our network.
3
Onboard
After agreements and payments, the talents are set up on your systems to hit the ground running.
Frequently Asked Questions
Here are some basic questions and answers to help you get started.
What is Alvative?
We are a company that provides startups and fintechs with pre-screened, mid-level technical talents that can serve as Technical Support, Entry-level developers, or a temporary project team.
How does Alvative help my company?
We know that startups typically don't have the structure to support junior talents but still have tasks that require junior talents. We handle all of that for you. We assign you pre-screened junior talents according to your needs, whom we are also grooming and upskilling into intermediates.
How can I get started with Alvative?
You can get started by filling the relevant form depending on if you want to hire talents or join our pipeline. Once you fill the form, we will reach out to you with next steps.
Who are Alvative agents
Alvative agents are skilled and intelligent developers who can assist with integration-level support for your company and help your users to use your product without any hassle.